On the French Opal Coast, basked in the sea spray coming off the Channel, Ms. Marcelle David started her career in 1922 in a salting and smoking house in Boulogne-sur-mer. In this port town located in the Pas-de-Calais region of northern France and directly opposite the English coastline, herring is rightfully known as the "King Fish".
For many years Marcelle David learned ancestral techniques for salting and smoking fish and passed them on to her son, Jean-Claude…
A worthy and passionate heir to traditional know-how, Jean Claude David began his salting and curing activities in 1973 by founding his own business in the port area of ​​Boulogne-sur-Mer. The same processes are still used today and the profession remains intact.
Mr. David's small team of employees distributed his production of smoked herring to local fishmongers and, even very early on, to professionals looking for exceptional products, in particular the well-known Parisian restaurants who had heard about this salting and curing establishment and were keen to sample its products in their ongoing quest for optimum quality.
The years go by and the Établissements JC David enjoys a good reputation at the highest levels of French gastronomy. The techniques used at the famous traditional curing house can be summed up in just a few words: cherish and protect the taste of yesteryear, that taste of smoked fish that our great-grandparents enjoyed so much.
A characteristic flavour, created not only through respect for the fish itself and the time it takes to smoke it without drying it out, but also through the subtle use of oak wood chips during the smoking process. These wood chips come from the surrounding state-owned forests, which are sustainably- managed.
To support its economic development and expansion whilst maintaining absolute control over their skill and expertise, Établissements JC David set out in 2007 in search of new premises for their artisanal production. After two years of restoration work, Établissements JC David take possession of the buildings which formerly belonged to the most famous salting house in Boulogne-Sur-Mer, the Gaston Seillier workshops, founded in 1928.
Behind impressive red doors, forty "coresses", the traditional wood-burning ovens nestled in the bowels of the building, are overseen by the "Masters Smokers" of Établissements JC David. Every day, all the traditional trades in the profession, such as curers, filleters, packers or even master smokers, work together tirelessly in a carefully-timed dance.
Equipped with premises that reflect its ambitions, Établissements JC David carried out an intense labelling campaign for their products. As a result of very rigorous quality certifications and paying attention to every tiny detail, they are awarded "Entreprise du Patrimoine Vivant – Living Heritage Company" status, rewarding excellence in French skill and know-how; "IFS Food" certification guaranteeing optimal food safety and the iconic "Label Rouge", in addition to other labels, for their sweet smoked herring fillets.
History
OUR AMBITION
A leader in the maritime curing market thanks to its traditional workshop, J.C. David wants to continue to offer the very best 100% natural smoked fish, without any preservatives or additives. Only annatto (a seed grown in the Amazon and used to colour haddock and mimolette cheese) is used to give its orange hue to the famous haddock. A commitment which manifests itself in every moment and is embodied in several promises:
The preservation of its historical roots
Proudly located since the beginning in the leading French fishing port, the destiny of Établissements JC David is closely linked to the living heritage of Boulogne-sur-Mer, the true birthplace of curing. J.C. David will continue to showcase and promote the ancestral trilogy of their production techniques: time, salt and fire.
The development of a premium range
Prompt to respond to the demands for excellence from a clientele of individuals and professionals with increasingly-high expectations, J.C. David is committed to providing a premium range of smoked seafood products. Herring, salmon, haddock or even mackerel are expertly smoked with the passing seasons. Careful attention is also paid to selecting the delicatessen products offered by Établissements JC David.
A master of its own development
More than ever, "quality first", remains the motto at Établissements JC David. With unfailing support for their teams in charge of product quality, the company prides itself on mastering its development in compliance with the strict rules of the prestigious labels that honour their production.
A CSR (Corporate Social Responsibility) approach is an absolute priority for Établissements JC David. Respect for tradition, equal sharing of natural resources and responsible environmental protection are the central to any growth of the Boulogne-sur-Mar-based company.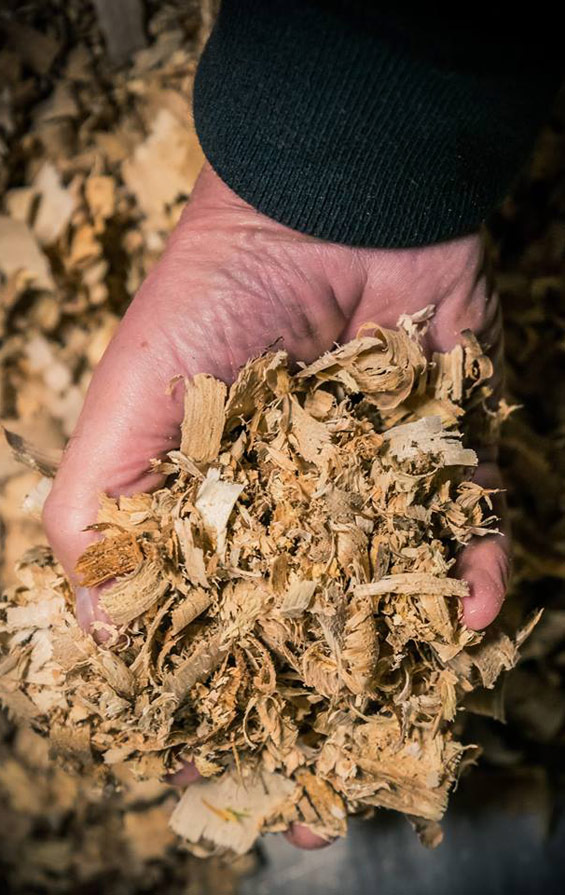 Our address
15, 17 rue Georges Honoré
62200 Boulogne-sur-Mer (FRANCE)
Contact us
Fax : (+33) 03 21 33 68 82