Artisanal delicatessen & fresh products
In addition to smoked fish production, Établissements JC David make or select a wide range of premium canned products for their customers.
There is the iconic "Boulogne-sur-mer wild fish soup", which reveals all its subtlety when accompanied by our traditional rouille sauce and crispy croutons.
Other highlights in the canned collection include old-fashioned sardines and tuna fillets and our famous cod liver, described as "exceptional" by Alexandre Gauthier, starred chef at La Grenouillère.
Just like our smoked fish, all of our preserves are handcrafted from raw materials which have been carefully selected for their quality.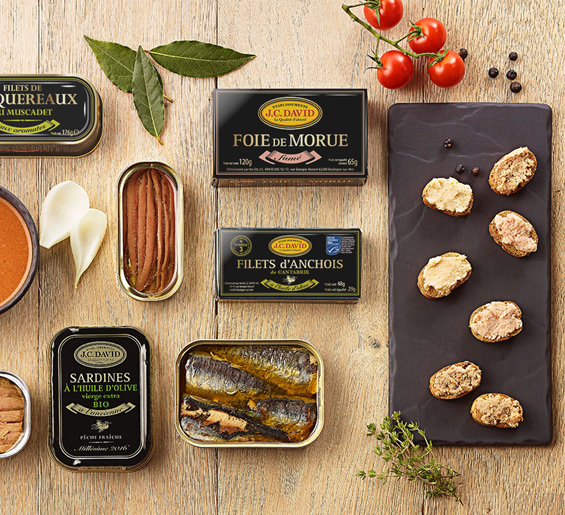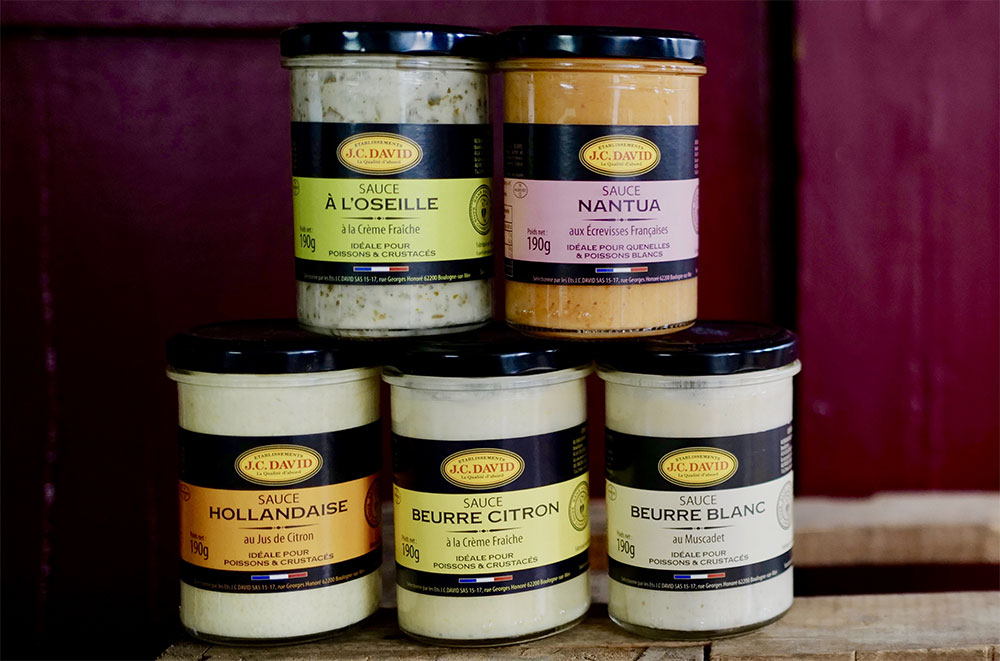 Fish eggs, spreads, marinades, fish salads and other artisanal sauces make up our range of fresh products.
From haddock dumplings to wild salmon eggs, the wealth and diversity of the fish in all its forms is once showcased for the delight and delectation of food-lovers.
DISCOVER OUR OTHER PRODUCTS