THE ORIGIN OF OUR TRADITIONAL AND TENDER HERRING
World-famous for its sublime silver colour, herring is a noble fish that lives in Europe in the cold waters of the North Sea. Known as the "wheat of the sea" by the Gauls, he reigned supreme during Lent in the Middle Ages.
In Boulogne-sur-Mer, between November and December, during the traditional "herring season", fishermen set out to catch the herring as they run along the Opal Coast during their annual migration. In one night, the fishermen of Boulogne-sur-Mer can pull up several tons of herring in their nets, in compliance with the strict limits set by regulatory MSC quotas. A few hours later, the coastal herring is salted and then carefully preserved in the Établissements JC David before being prepared.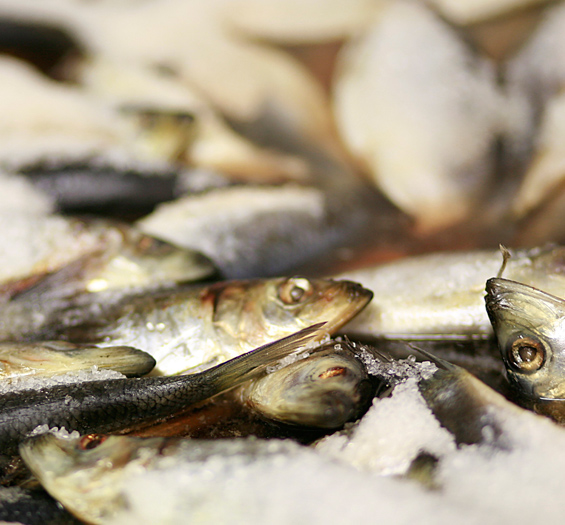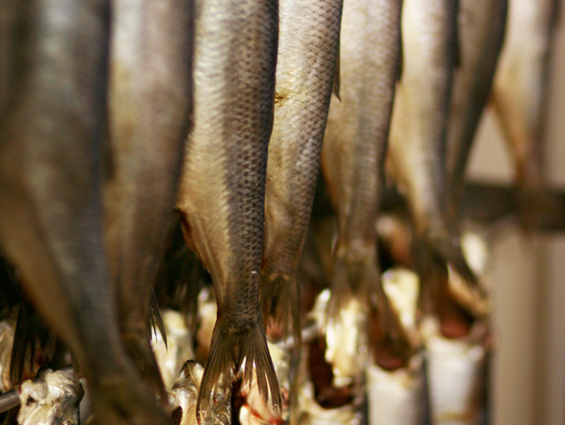 Popular with purists, coastal herring is a product with a strong, incomparable taste.
Skewered vertically in the coresses, our traditional wood ovens, for long hours, then delicately prepared by hand, our tender herring fillets are the first to have received Label Rouge certification for the unparalleled quality of their flavour.
You can buy some of our products in our e-shop, but there are many other products for you to discover. Ask your fishmonger for a whole Scottish Salmon, string-smoked and sliced, ​​or a ready-to-eat terrine of tender herrings diced and then marinated with oil and organic herbs or even beautiful fillets of white haddock (without natural annatto colouring).
You will find the perfect meal for two or for the whole family and if your fishmonger does not sell J.C. David products, fill in the name of your place of residence in the section "Where to find our products" or call us.
DISCOVER OUR OTHER PRODUCTS: