The Meagre is a white fish with a very fine taste and texture close to the bar. The Meagre is nicknamed "growler" because of the sounds it emits at the time of spawning.
It lives in temperate waters, from northern Africa to the Bay of Biscay. Its carnivorous lifestyle and its migrations lead him to come and breed in the Gironde estuary.
The lean that we smoke, grows up in a marine farm in Corsica. It can swim freely in a natural environment traversed by strong ocean currents. This guarantees a fish with a tender and fine flesh, certified Label Rouge, Friend of the Sea and Aquaculture de nos régions.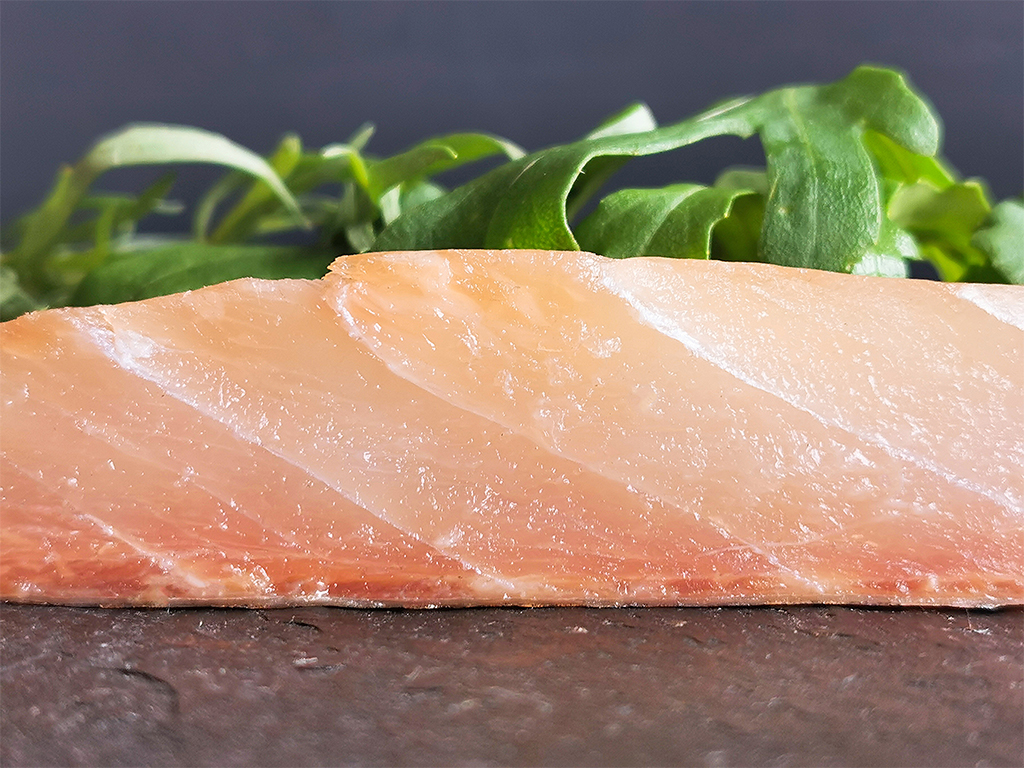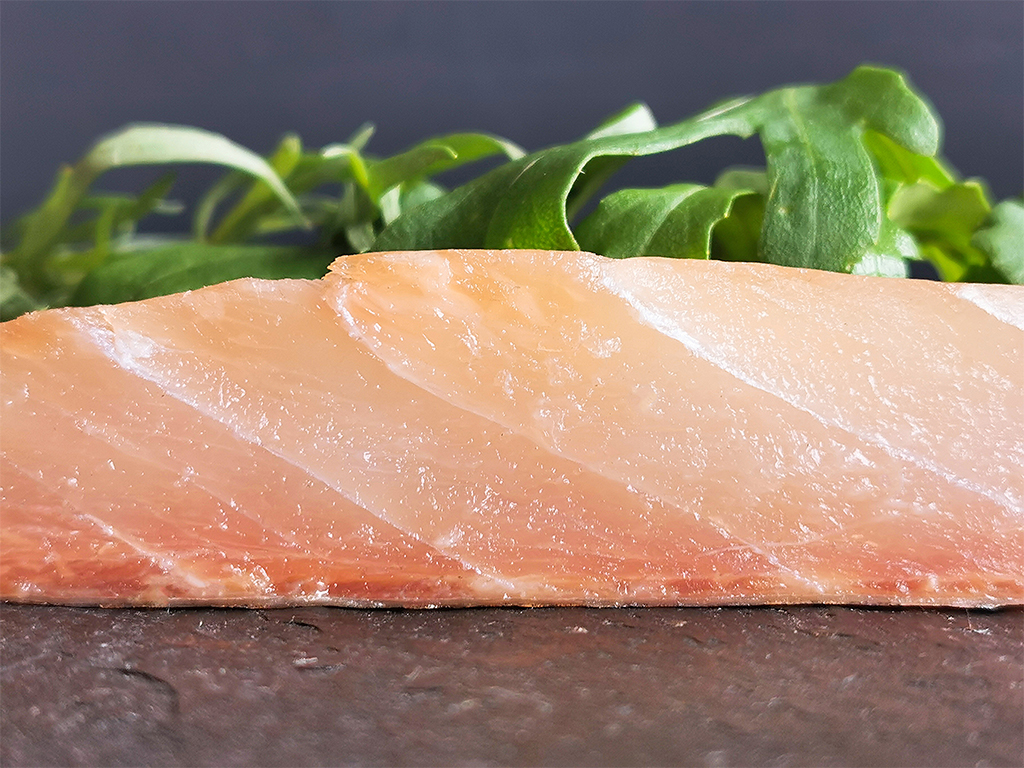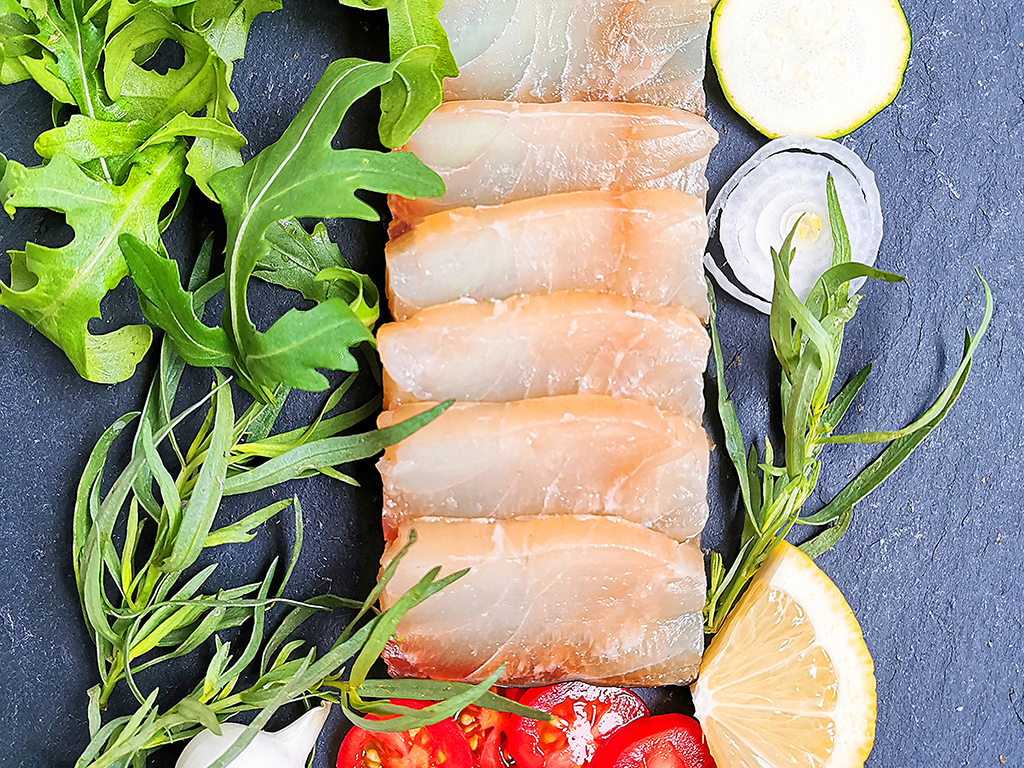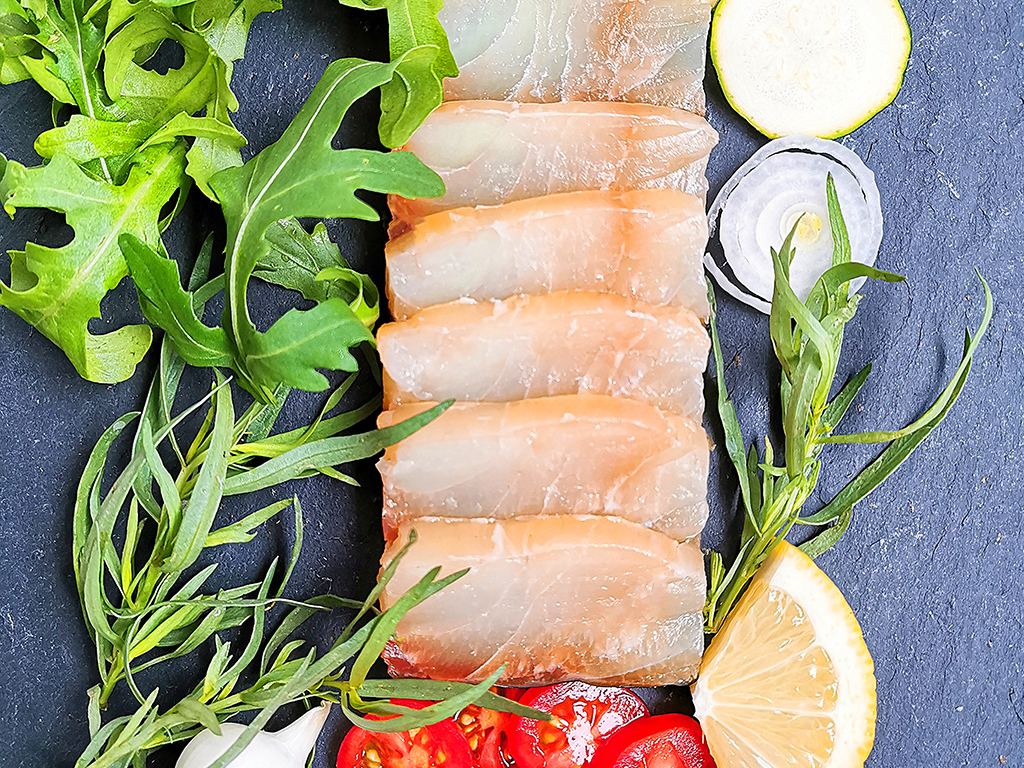 After breeding, the Meagre is immediately sent to our workshops in Boulogne-sur-Mer. Carefully threaded by hand, gently smoked for over 16 hours in our coresses, it becomes the first and only Meagre smoked in France. Delicious, healthy and ethical, it already inspires many chefs.
You can buy some of our products in our e-shop, but there are many other products for you to discover. Ask your fishmonger for a whole Scottish Salmon, string-smoked and sliced, ​​or a ready-to-eat terrine of tender herrings diced and then marinated with oil and organic herbs or even beautiful fillets of white haddock (without natural annatto colouring).
You will find the perfect meal for two or for the whole family and if your fishmonger does not sell J.C. David products, fill in the name of your place of residence in the section "Where to find our products" or call us.
DISCOVER OUR OTHER PRODUCTS: